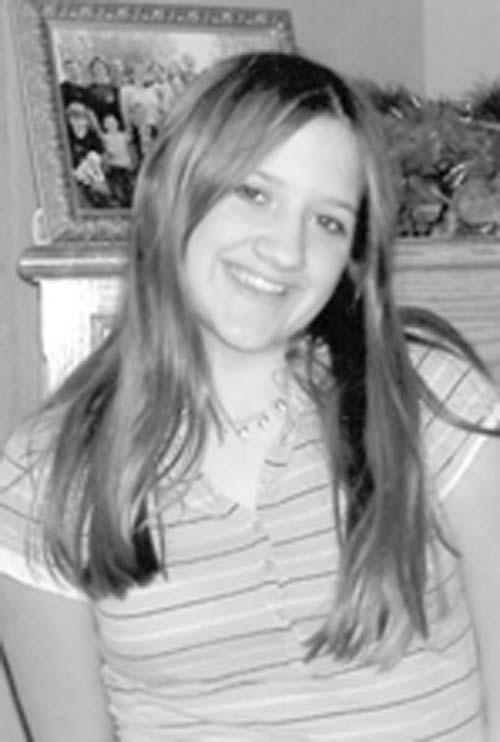 Wasilla resident Megan Marie Williams, 17, returned to our heavenly father on Dec. 3. Megan was born in Dover, Del., May 21, 1991, to Edward and Donna Williams. She moved to Alaska with her family when she was 2.
Megan was enrolled in Twindly Bridge Charter School. She was a former student of Wasilla High School where she was involved in the human relations program.
She enjoyed snowboarding, snowmachining, horseback riding, riding the 3-wheeler and white-water rafting. Megan loved spending time with her family and friends, and working on the 3-wheeler.
Megan is survived by her parents, Edward and Donna Williams; siblings, Shawn Ryherd, Heather Eggleston, Isaiah Williams, Andrew Williams, and sister-in-law, Angela Williams, all of Wasilla; her grandparents, Linda and Michael Harbaugh of Palmer, Michael and Bonnie Ryherd of Lake Havasu, Ariz., and Edward Williams of Thaxton, Va.; great-grandmother, Hazel Wysong of Wasilla; several aunts and uncles and many cousins. She was preceded in death by her Oma, Renate Malone.
Megan enjoyed life to the fullest. She touched many lives with her generosity and giving heart. She was a very outgoing, kindhearted person who loved to laugh and make people laugh. She always had a beautiful smile on her face. She gave the best hugs and will be missed by everyone she touched.
Visitation will be from 2 to 4 p.m., today followed by services at 4 p.m., at the Alaskan Heritage Memorial Chapel, 1015 S. Check Street in Wasilla. Pastor Ethan Hansen will officiate.
Source: Frontiersman, 8 December 2008