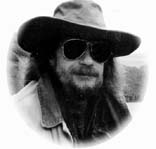 Meadow Lakes resident Mr. Douglas J. Watson, 43, died Oct. 28, 2003, at Providence Alaska Medical Center in Anchorage, after a long illness.
A Celebration of Life service will be held at St. Bartholomew's Episcopal Church, 323 N. Alaska St. in Palmer on Monday at 5 p.m.
Mr. Watson was born Jan. 2, 1960, in Colorado Springs, Colo.
He graduated high school from the International School of Philippines in 1978.
Mr. Watson became a resident of Alaska in 1982, residing in Meadow Lakes.
Mr. Watson was owner of Shurico Heating for 10 years.
He was awarded Trade Contractor of the Year by Hall Quality Homes in 2000.
His interests included photography and camping.
His family wrote, "He and his wife Sheri enjoyed a close and loving relationship. He was a very generous person to all his friends and business associates."
Mr. Watson is survived by his wife Sheri and daughter and son-in-law, Mandi and John Summerford; grandchildren, Natasha and Gracie Summerford and Michael and Alissa Foy; mother and step-father Geraldine and Daniel Boone; sister and brother-in-law Wendy and Joe Boggess; brothers and sister-in-law, Chip Watson, Mark and Joye Watson and many nieces and nephews.
Memorial donations may be sent to P.E.A.C. (Parrot Education and Adoption Center), P.O. Box 91707, Anchorage, AK 99509-1707.
Arrangements were made by Valley Funeral Home & Crematory in Wasilla.
Sourcce: Frontiersman, 3 November 2003