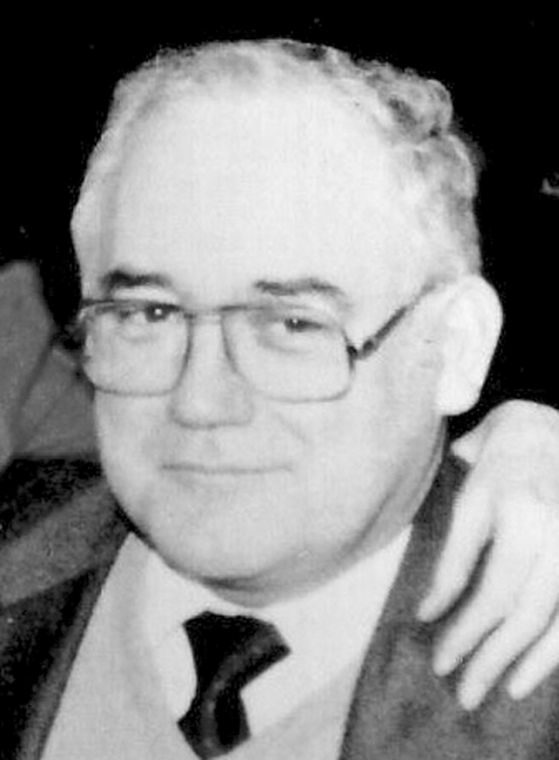 Theodore Stephen Tubbs, 80, died April 15, 2013, in Chubbuck, Idaho, as a result of complications of a sudden stroke.
He was born Aug. 24, 1932, as the third son of Alexander Joseph and Maud Bennett Tubbs in Pocatello, Idaho. Ted grew up and attended schools in Pocatello. He liked to be involved in the activities available in school, especially sports and music. He left school partway through his senior year at Pocatello High School to enter the Navy. He was first stationed in Hawaii and then for a two-year tour of duty on the aircraft carrier USS Essex as a boiler man. Part of this tour included deployment off the coast of Korea during the Korean War.
After his discharge from the Navy he returned to Pocatello, where he met and fell in love with Sue Ann Sanders. They were married in her parents' home the day after she graduated from high school by Ted's father, who was also his bishop. They were later sealed in the LDS Idaho Falls Temple.
First living in Pocatello where Ted worked for UPRR and Garrett's Freight Lines, as well as some other small businesses, they moved to Boise, where Ted worked for several years for Stinker stations. He then worked for a large egg farm outside of Meridian. In 1970, Ted was offered a position with a company in Palmer making housing units for the construction of the Alaska Pipeline. He subsequently went to work for the Alaska Department of Corrections, working his way up from corrections officer to head compliance officer for the state of Alaska. After his retirement from the state he managed a private halfway house for several years.
Together, Ted and Sue raised four boys. Ted's love of sports was evident as he supported his boys in their various sport activities. He was also active in the community sport programs in many capacities, but most notably as a coach and a mentor.
Ted was an active member of the Church of Jesus Christ of Latter-day Saints. He served in many positions, including Elder's quorum president, stake missionary, high councilman, Bishop and Stake executive secretary.
Ted was preceded on death by his parents; his older brothers, Deloi and Robert; and his youngest son, Vince. He is survived by his wife of 58 years, Sue Ann; his sons, Alex (Lynnette), Sid (Tina) and Greg (Sherry). He also has 19 grandchildren and 30 great-grandchildren.
His is greatly loved and we will all miss him dearly.
Funeral services are at 11 a.m., April 20, 2013 at the LDS Pocatello North Stake Center on Whitaker Road. Visitation is from 6 to 8 p.m., April 19 at Colonial Funeral Home in Idaho, and also one hour prior to the funeral services at the church. Burial will follow the service at Mountain View Cemetery.
Condolences may be sent to the family online at Colonial-FuneralHome.com.