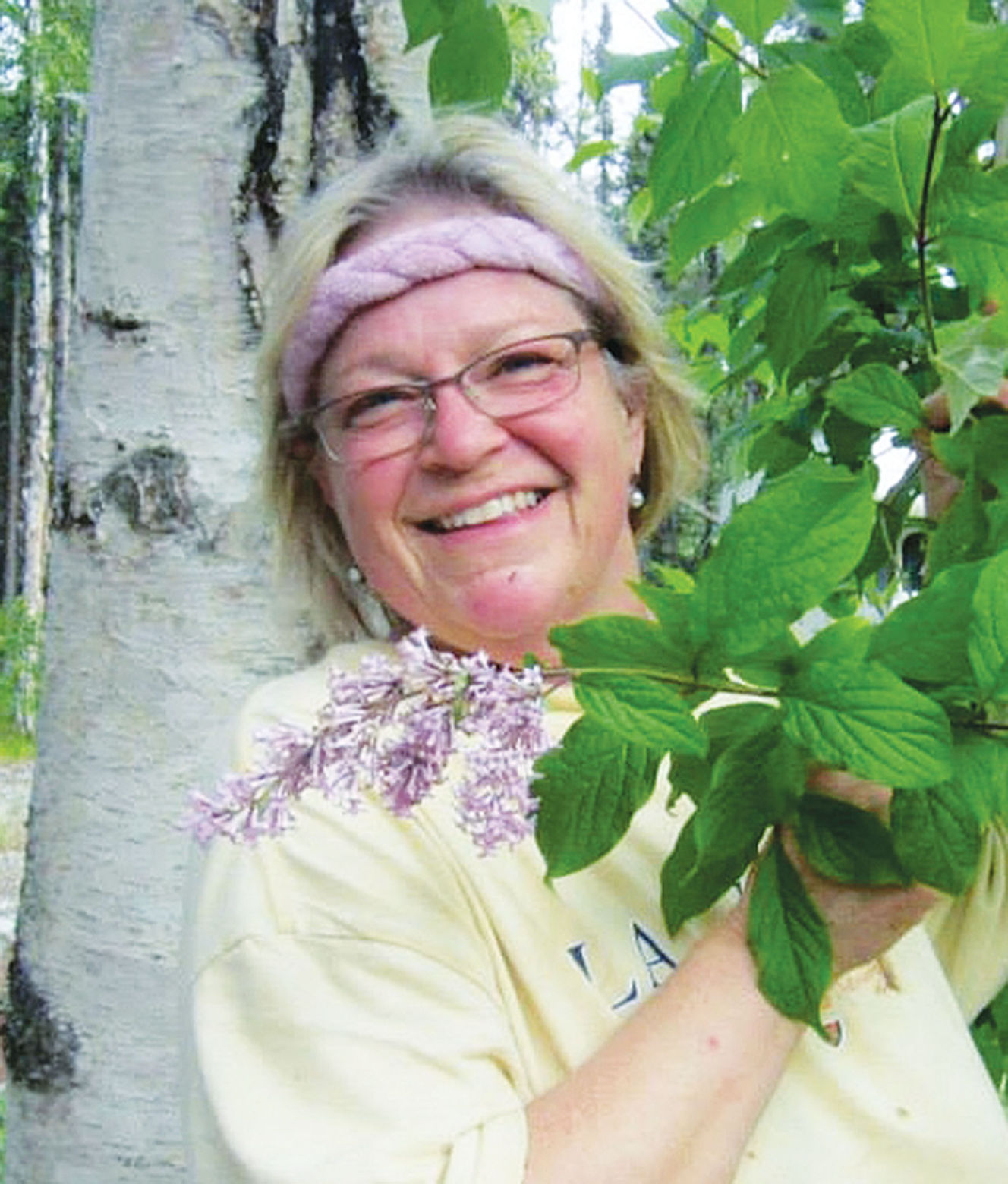 Melissa Jo Paterek, a resident of Willow received her angel wings Aug. 5, 2014, in Calgary, Canada, after being afflicted with a tragic illness diagnosed only a few weeks earlier. Her last days on Earth were spent with her loving family by her side and many relatives and friends praying for a miracle.
Melissa was born in the territory of Alaska on Nov. 20, 1955, at Ladd (Eielson) Air Force Base. She is the first of five children born to Jack and Polly Paterek. When she was young the Patereks moved to Michigan. Melissa graduated from Grosse Point North High School in Michigan in 1973. She followed in her mother's footsteps earning a bachelor's of science in Nursing from Eastern Michigan University in 1982. Her 32-year nursing career as a caring patient advocate took her to Michigan, Arizona, Wyoming, Nevada, Colorado and her beautiful state of Alaska.
Melissa could not sit idle! She always had her next adventure in mind to tackle, and tackle she did! She spent several winters on her trapline above the Arctic Circle, commercial fished and worked the Exxon Valdez oil spill, which broke her heart as she loved the Prince William Sound. Melissa had a connection with Alaska that became part of her soul and spirit.
Melissa never met a stranger. She loved creative cooking and being in the outdoors with bonfires while fishing, hunting, berry picking, gardening, singing and spending time with family and friends. She was TRULY a part of the land, ocean and air.
In June 1990, her son Nathan Bryce Watson was born. They enjoyed their time together in the outdoors and yes…Basketball! Her happiest moments were cheering on Nate playing basketball for the Willow Wolverines and the Valdez Buccaneers.
Our sweet Melissa leaves her loving memories to be cherished by her son, Nathan Watson, Valdez; parents, Jack and Polly Paterek; brothers, John Paterek (Cindy), Daniel Paterek (Elise); sisters, Rebecca Sykes (Joe), Libby Johnston (Bob); two aunts; several cousins, nieces and nephews and many dear and beloved friends. She has touched so many lives with her warmth, generosity and humor.
A memorial celebration is in Michigan, Oct. 19; in Willow, Sept. 27; and Valdez on Sept. 29. For locations and times, please follow Melissa's facebook page or email Tammy at 5greatsons@gmail.com.
In lieu of flowers, the family has requested donations be made to Polly Paterek at 636 South Rochester Rd., Rochester Hills, MI 48307.
Source: Frontiersman, 22 August 2014