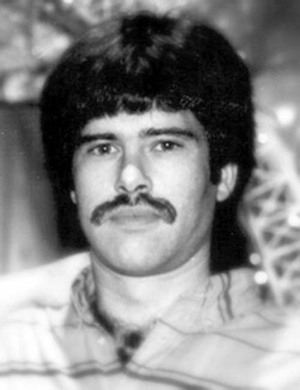 Longtime Knik resident Daniel Allen Merrill, 45, died unexpectedly March 18, 2012, from injuries sustained in an all-terrain vehicle accident.
A celebration of Daniel's life is at 3 p.m., March 25 at Knik Lake.
Daniel was born Feb. 4, 1967, in Moscow, Idaho. He graduated from Wasilla High School and then furthered his education at the Electronic Institute in Denver, Colo., and the University of Alaska, Mat-Su Campus.
Daniel had lived in Alaska since he was 4 months old and lived in Anchorage, Eagle River and Willow.
"Dan loved his family, his friends and Alaska. He was fun loving, enjoyed outdoor activities and will be missed," wrote his family.
Surviving are his daughter, Jessica Merrill of Palmer; mother, Pat Weith of Palmer; father, Jerry Merrill of Willow; brother, Charles Merrill of Willow; life partner, Charlene Crabtree of Knik; stepsisters, Wendi Weith of Seattle, Wash., and Andrea Morrow of Wasilla; stepbrother, Joshua Weith of Eagle River; and stepfather, William Weith of Palmer.
In lieu of flowers, contributions may be made to the Daniel Merrill Memorial Fund, C/O Matanuska Valley Federal Credit Union, 1020 Bailey St. Palmer, AK 99645.
Valley Funeral Home and Crematory cared for the family.
Source: Frontiersman, 22 March 2012