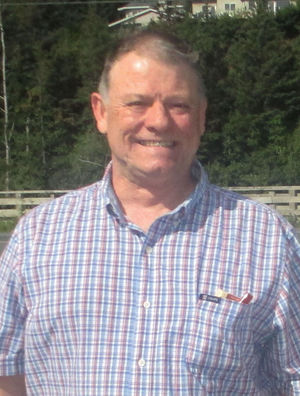 Carl Floyd MccDearmon, Jr., 57, of Wasilla died, April 19, 2015, in a tragic single car accident.
Carl is lovingly remembered by his sister, Sue McDearmon, and her husband, Edmund Smith, of Las Vegas, Nevada. Carl is also lovingly remembered for all the caring time he spent with his nieces and nephews, Alonha, Perry and Carey. Also surviving are his great nieces and nephews, Austin, Shelby, Colton and Addisen.
Carl was born in Plainview, Texas, in 1958. He graduated from Trona "Tornadoes" High School in California in 1976 and went on to study at Texas Tech University.
While living in Wasilla, Carl enjoyed outdoor activities and fishing, but he was committed to helping others in his community. He is a fondly remembered caregiver to many.
Pastor Mike Schwartz will officiate at a memorial service of remembrance at 2 p.m., May 28 at Wasilla Bible Church, 1651 W. Nicola Ave., Wasilla. Phone 376-2176, ext. 14.
In lieu of flowers, donations can be made to the Front Line Mission of Wasilla, 2001 Palmer Wasilla Hwy, Wasilla, Alaska 99654.
Source: Frontiersman, 21 May 2015