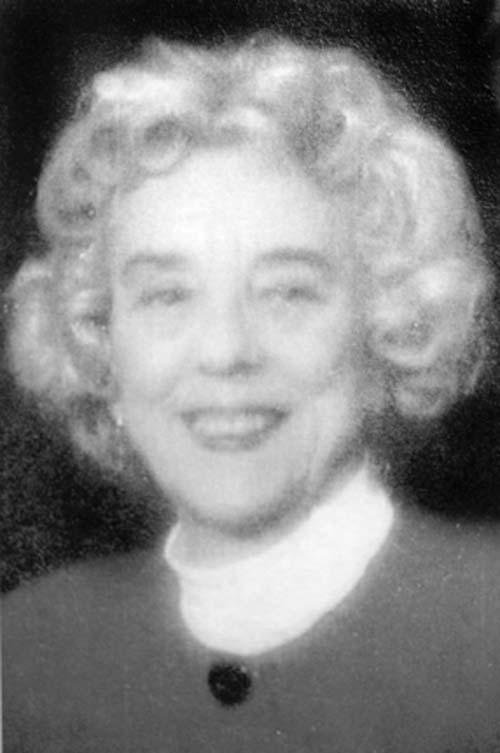 Margaret "Meg" McCoy was born May 2, 1931 in Bolton, England to William and Ethel Burtonwood. Meg was the youngest of three children that included Mona and John (Jack).
She grew up strong, surviving polio and the bombings of World War II during her childhood.
During the Korean War she met Albert Lee McCoy from Texas when he was serving in U.S. Air Force and stationed near her hometown. They married Feb. 1953 and enjoyed 56 and half years of marriage.
Meg and Al lived in Texas, Seattle and finally settled in Alaska, moving to Fairbanks in 1964. Along the way her two sons, William and Jonathan, were born.
Meg worked for over 20 years as a supervisor for the University of Alaska Geophysical Institute before retiring in 1983.
Meg and Al visited, fell in love with and eventually moved to the wonderful community of Palmer shortly after Al's retirement in 1987. Meg enjoyed the scenic beauty of the area as well has many dear friendships she made over the years.
Meg was a devout member of St. Bartholomew's Episcopal Church. She served on the board of directors and as a volunteer at the Palmer Senior Center, and was a member of the Pioneers of Alaska. Meg and Al were honored as the 2009 King and Queen Regents for Palmer Pioneers of Alaska Igloo 31 and 11.
Meg is survived by her husband Al, son William (Bill) and his wife Gayle, son Jonathan and wife Peggy, and grandchildren Matthew and Daniel. Meg is also survived by her sister Mona Wignall, brothers-in-law and their wives Louis and Gene McCoy and David and Jan McCoy, along with many nieces and nephews.
Meg was preceded in Heaven by her mother and father Ethel and William Burtonwood, brother and sister-in-law John (Jack) and Mavis Burtonwood, and brother-in-law George Wignall.
A memorial service will be held Saturday at 2 p.m. at St. Bartholomew's with friends and gathering at the church after the service for refreshments and to share their life stories.
Source: Frontiersman, 15 June 2009