Daniel "Dan" McConkey
Daniel "Dan" McConkey, 59, died on April 29, 2015, suddenly and unexpectedly of natural causes in Anchorage, Alaska.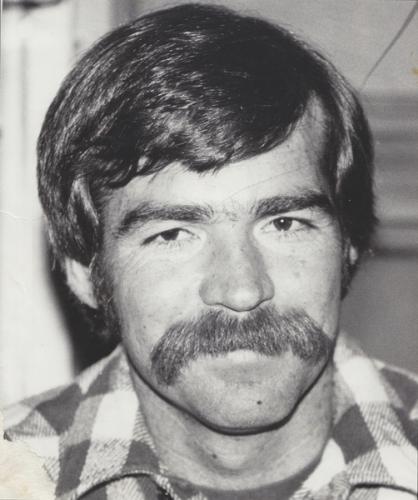 Dan was born on May 15, 1955, in Athens, Tenn., and moved to Paramount, Calif., as a young child. He joined the Army and was assigned to Fort Richardson, Alaska, in 1973, where he fell in love with the mountains and stayed.
Dan met his wife, Marie Martone, in 1976, and they married in 1981. He was a beloved father. His family will remember his love of the outdoors, vinyl records, unusual Craigslist finds, his loquaciousness and his intolerable pranks.
An outdoorsman, Dan's adventures included skiing, ice climbing, hiking and fishing. His mountaineering pursuits included two expeditions to Mount McKinley. Dan also enjoyed riding his Harley, expanding his sense of adventure to Alaska's highways.
After Dan's military service ended in 1976, he worked in the aviation industry as a loadmaster before getting a degree in Aviation Administration at the University of Alaska, Anchorage. He was an A&P mechanic for Northern Air Cargo and Seair Alaska Airlines and later joined his wife in her family's business, A.T. Publishing & Printing, in sales and marketing and as manager of ASAP Printing.
Dan continued his mechanic work as a hobby and enjoyed restoring cars. Dan was known for generously helping others, always willing to assist friends and family with car repairs. Dan was most known for his ability to engage, or corner, everyone he met with his lively stories. His conversations would range from past adventures to a part he needed to obtain for his latest car restoration project. His conversation will be greatly missed.
Dan was preceded in death by his mother, Lee McConkey; and his father, Ralph McConkey. He is survived by his wife, Marie McConkey; daughters, Regina McConkey, Danielle McConkey and Shurrie Benyosef; son, Anthony McConkey; sisters, Sharon Krikoran and Sarah McConkey; brothers, Ralph McConkey and Mike McConkey; granddaughter, Emma Benyosef; and his husky mix, Togo.
Funeral services will be at Our Lady of Guadalupe at 3 p.m. on May 15, 2015. A celebration of life at the Alaska Aviation Museum will be held at 7 p.m on the same day.
Published in Alaska Dispatch News on May 8, 2015