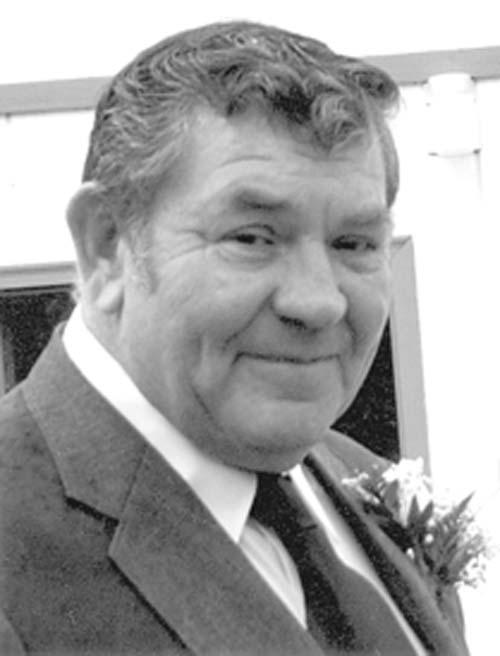 Albert James "Jim" McCants, 71, died April 25, 2011, at the Fallon Medical Complex in Baker, Mont.
Jim was born Aug. 1, 1939, in Miles City, Mont., the son of Albert Benjamin and Ella Irene (Mendenhall) McCants. At age 5, Jim and younger brother Vern moved to the Ollie area when their mother married Kenneth Rustad. There, Jim learned farming, ranching and truck driving, which became his passion most of his adult life, along with heavy equipment operating in Alaska.
Jim served in Okinawa in the U.S. Marine Corps.
Jim married Virginia Hirsch and they raised two sons, Dwayne and Daryl. They lived in Miles City and Billings, Mont., as Jim drove truck over-the-road for Murphy, Garrett Feed, John Prince, Tom Tyler, Eckart Construction, Wickens Construction and Hauck Transport (to name a few) hauling produce, furniture, bulls, gravel and oil rig equipment, as well as singing in some of the bars and clubs he encountered.
In 1975, he went to Alaska and hauled pipe for the Alaska Pipeline during its construction. He later moved his family to Alaska. He was truck foreman for Hunter Construction of Anchorage, hauled oilfield supplies from Anchorage to the North Slope for VECO and then went to work on the North Slope for Arco Heavy Equipment, ConocoPhillips and BP via contractors Cold Weather, Pengo and VECO.
In 2001, he moved back to Montana, married D'Alene (Dee Willman) Lamb and enjoyed RVing to Arizona in the winters. He never lost his love of truck driving, Alaska, flowers or gardening.
Surgery in 2005 began his six-plus-year battle with colo-rectal cancer. He drove for a time for Steve Nelson and Corcoran Trucking of Billings and Eckart Trucking of Miles City.
Jim is survived by wife, D'Alene of Baker; son, Dwayne (Teresa) of Alaska; grandsons, Dakota, Jeremiah McCants and James McCants of Alaska; sister, Thelma (Bill) Witt of Billings, Mont.; brothers, Vern (Linda) McCants of Billings and Allen (Jan) Rustad of Baker; step-brother, Kenny (Sophia) Rustad of Farmington, N.M.; mother-in-law, Monte Willman; sister-in-law, Roberta Willman of Plevna, Mont.; step-sons, Norman Lamb and Fred Lamb; step-daughter, Lisa Wade of Casper, Wyo.; several nieces, nephews, aunts and cousins; four step-grandchildren and two step-great-granddaughters.
Jim was preceded in death by his parents; stepfather; wife, Virginia; son, Daryl; a step-daughter-in-law, Carla Lamb; and special kitty, Spunky.
Per Jim's wishes, cremation has taken place. A memorial service is at 1:30 p.m., May 7 at Stevenson and Sons Funeral Home in Miles City. Stevenson and Sons Funeral Home has been entrusted with arrangements and condolences may be sent to the family by visiting stevensonandsons.com.
Source: Frontiersman, 1 May 2011