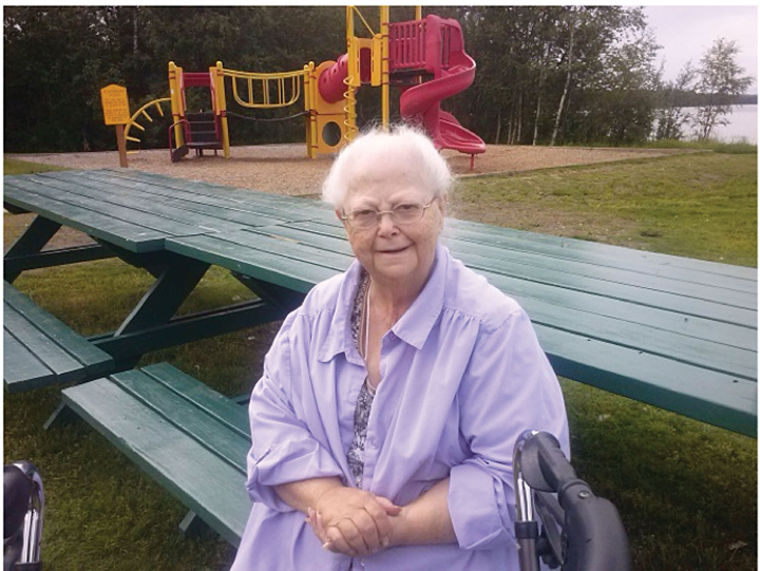 Longtime Wasilla resident Mrs. Eva Maxine Kaufman, 87, passed away at home in Wasilla on June 20, 2014, due to a heart attack.
Eva was born on May 8, 1927, in Kansas City, Kansas, and moved to beautiful Wasilla in 1989. She also lived in various areas of Alaska such as Haines, Juneau and Palmer. During her life, she was a homemaker and caregiver. She attended Church on the Rock in Wasilla. Her joys in life were doing crafts and sewing.
Eva was a Christian woman and attended Church on the Rock. Eva had a huge heart. She was the most loving giving person you'd ever meet. She would bring anyone in need of help into her home and would offer the coat off her back. She even would give her last dollar. Eva was ornery and loved to tease and joke. Her daughter Laura Cooper wants to thank her for inspiring her to start and continue her artwork. Her family and friends will miss her dearly and cherish the time they had with her.
She is survived by two daughters, Kathy J. Huffman and Laura Cooper of Oregon, four granddaughters, five grandsons, eight great grandchildren, and nine great-great grandchildren.
Eva was preceded in death by her parents Wyatt Telmage and Eva Marie (Pickering) Gardner; four sisters, Marie Benoit, Joyce Barwick, Jerry Barwick and Donna Lyman; daughters, Donna Jennifer Kaufman and Francis Denton Winderman; a granddaughter, Donnay Box and a nephew Randy Lyman.
Arrangements were cared for by Valley Funeral Home, Wasilla Chapel.
Source: Frontiersman, 26 July 2014