Betty Thomas Josey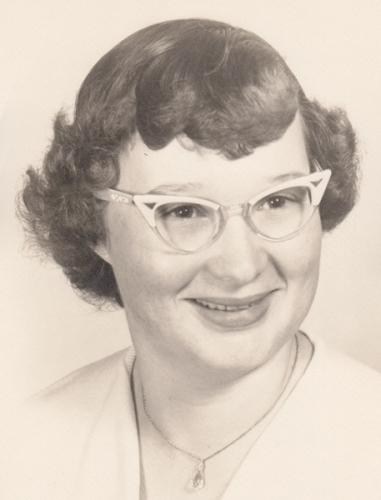 Betty Thomas Josey, 72, died on May 1, 2015, at Providence Alaska Medical Center in Anchorage, Alaska. A Memorial service was held on May 4, 2015, at the Sterling Baptist Church with Pastor Tim Weekley officiating. A Graveside service will be on May 22, 2015, at 1:30 p.m. at Ft. Richardson National Cemetery.
Betty was born on Jan. 31, 1943, in Crestview, Fla. Betty was a LPN and attended Nursing School in Milton, Fla.
She was married to Willie Ray Josey on May 4, 1960.
Betty moved to Alaska in June of 1974, and started work at Providence Hospital in December 1974, in the Pediatrics Unit where she worked for 35 years. Betty loved taking care of children, as this was her life long ambition, and she retired in December 2009.
Betty was member of the Sterling Baptist Church and her hobbies were reading and doing crossword puzzles.
Betty is survived by her husband, Willie R. Josey of Sterling, Alaska; son, Glen E. Josey and daughter-in-law, Elaine Josey of Anchorage; brother, Fred Jordan and sister-in-law, Margie Jordan of Crestview, Fla.; granddaughters, Karista Josey of New Braunfels, Texas, Rhonda Nelson of Alabama, Brandy Giger of Maryland, and Sherry Dunkerson of Arkansas; and numerous friends and relatives in Alaska, Florida, Tennessee, Texas, Montana, Idaho, Arizona, Georgia, Alabama, Mississippi, Maryland, and Washington.
She was preceded in death by her parents, Stanley W. and Pauline Jordan; and daughter, Gwen S. Bolieu.
Instead of flowers, the family asked that donations be made to Sterling Baptist Church, P.O. Box 834, Sterling, AK 99672. Her ashes will be placed at Ft. Richardson National Cemetery, the Kenai River and at Laurel Hill, Fla. Arrangements by the Cremation Society of Alaska.
Source: Alaska Dispatch News 8 May 2015