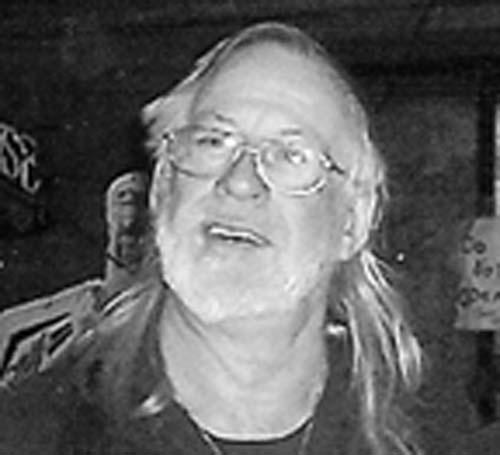 Wasilla resident Melvin Ray Jones, 65, died at Fairbanks Memorial Hospital on June 18, 2008, with his longtime friend and companion Carolyn Sue Tyrrell by his side.
A memorial service is planned for 3 p.m. June 29 at American Legion Post 35.
Jones was born in Ontario, Calif., April 10, 1942, to Maxwell and Eula Jones. He married Linda Putzier in 1961 and had three children, Valerie Renee, Timothy Allen and Barbara Jean. He had three-step children, Terry Lee Tyrrell, William Robert Tyrrell and Deborah Kay Tyrrell.
His family moved from Ontario and settled in the Eugene, Ore., area. After growing up in that area, he met and married Linda. Eventually, he went to work in the wood mills. He also worked construction, painted cars and acquired his own body and paint shop. He even found time to race cars. After that he started his own chip hauling business.
Jones and Carolyn moved to Alaska and settled in Wasilla in March 1986. The first few years they traveled most of the road system in the state. He worked as an appliance repairman, vacuum cleaner salesperson, truck driver and even worked for the school district for several years.
He retired when he turned 62. That is when his love of mining came about. Every weekend would find him panning for gold in some creek. He always grew a beard for his mining in the summers, put on his old, faded hat and became a miner of earlier times.
Jones also liked playing darts. He began playing with hard tips, but changed to soft tips in his later years. He won two trips to play in the nationals at Las Vegas. He also was a member of the Sons of the American Legion Post 35.
Jones was outgoing and loved the outdoors. He liked to fish, hunt, camp, clam, photography, collect old money and hop on his four-wheeler and go for a spin.
He is survived by brothers, Clarence and Kenneth; grandson, Joshua Jones; step-grandsons, Jeremy Douglas Grube and Joshua Lee Tyrrell; three great-grandchildren; and too many nieces and nephews to mention. He was preceded in death by his parents; brother, Sylvester; and daughter, Valerie Renee.
His family said, "Happy mining in the creek up above."
Valley Funeral Homes & Crematory of Palmer and Wasilla assisted the family.
Source: Frontiersman, 27 June 2008