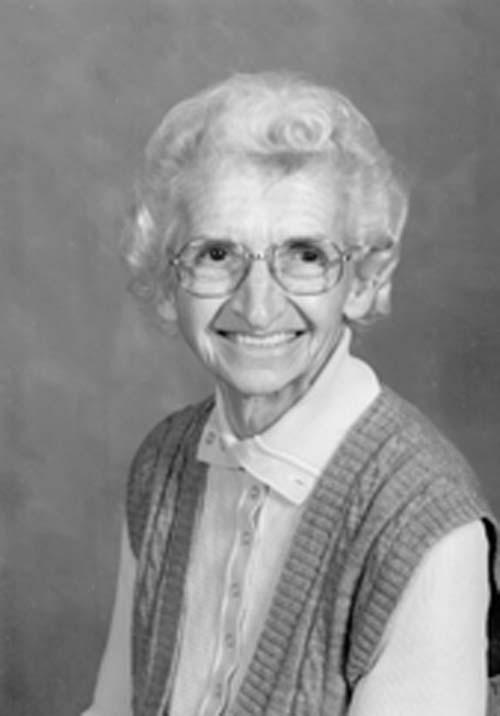 Marjorie Erma Lincoln Hoskins, 97, died Feb. 24, 2011, at Bristol Nursing Home.
She was the daughter of the late George Washington Lincoln and Jessie Luella Bruner Lincoln. In addition to her parents, she was preceded in death by her son, William Kenneth Lincoln; husband, William Hoskins; and brother, Robert Lincoln.
Born in Wyoming, she lived in Washington state until she was married in 1938. She then immediately moved to Palmer, where she lived until November 2004, when she relocated to Bristol, Tenn., to live with her daughter.
She was a member of Palmer Seventh-day Adventist Church, Grange Pioneers of Alaska Igloo No. 31, Homemakers Club, and was an Extension Service volunteer for more than 50 years.
Marjorie is survived by two daughters, Ida L. Dillard and husband Ector of Bristol and Lila Gilmer of Simpsonville, S.C.; two sons, Jerry Hoskins and Roy Hoskins, both of Palmer; six grandchildren, eight great-grandchildren, one great-great-grandchild and several nieces and nephews.
A special thank you to Dr. Fred Greear, Nena Fleenor, Peggy Hicks, Debbie Watson, Michelle, Kala and the entire staff of First Virginia at Bristol Nursing Home for their excellent care and attention.
The family will receive friends from 6 to 7 p.m., Feb. 28 at West Hills Baptist Church, 1769 Hwy. 11W, Bristol, Tenn. 37620. The memorial service will follow with Rev. Larry Hall officiating.
Condolences and memories may be shared with the family through Oakley-Cook Funeral Home and Crematory.
Source: Frontiersman, 27 February 2011