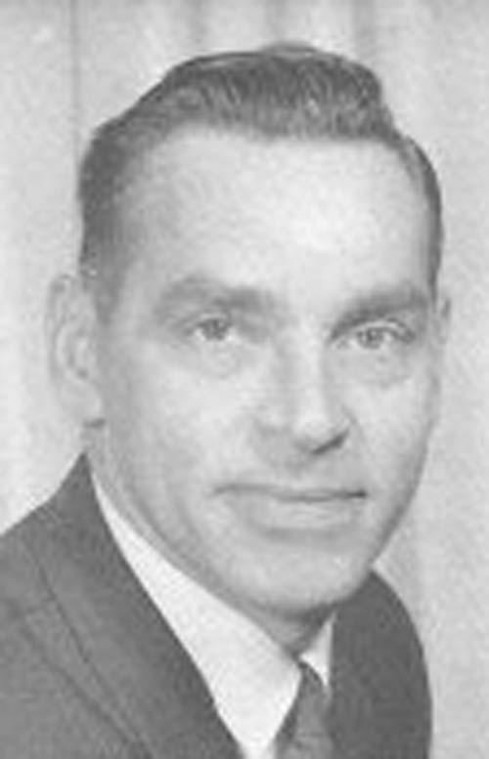 Longtime Palmer resident James E. Deming, 85, died March 17, 2010, peacefully at home from complications arising from lung cancer.
Mr. Deming was born March 22, 1924, in Elmira, N.Y., to Walter and Medora Deming. He attended school in Elmira and Nelson, Penn.
Between 1943 and 1945, Mr. Deming served as a corporal in the Army Air Corps with the 84th Depot Repair Squadron, 15th Air Force, in North Africa and Italy.
In 1959, Mr. Deming and his first wife, Betty, joined his parents in Alaska. He married Juanita (Midge) Deming in 1965. In 1968, they purchased and refurbished the old manager's house in the Matanuska Co-op section of Palmer, where they lived until her death in 2000, and he continued to live until his death.
Mr. Deming belonged to the Wood, Wire and Metal Lathers Union, serving as secretary of the local until its merger with the Carpenter's Union. Prior to his retirement in 1980 and following 33 years of service, of which the last 20 were as job foreman, Mr. Deming worked on many projects around the state, including Indian Mountain Air Force Station, Sparrevohn Air Force Station and Clear Air Force Station. He also worked on the original Anchorage-Westward Tower, Captain Cook Hotel, original Providence Hospital tower and numerous other projects in the greater-Anchorage area.
He was a avid bowler for many years, at one time carrying an average of 181. Mr. Deming was a life member of the Loyal Order of the Moose, Palmer Lodge 793, serving as governor in 1964. He was also a life member of the Legion of the Moose, served as North Moose and was awarded a fellowship degree. In 1964, Mr. Deming joined the BPOE, Palmer Lodge No. 1842, serving as Grand Exalted Ruler in 1976 and as Lodge Secretary from 1979 to 1989. He served as District Deputy Grand Exalted Ruler in 1982-83 and was awarded an honorary life membership in 1989.
In addition to his wife, Mr. Deming was preceded in death by his two brothers, Walter and Frank Deming, and step-son Gordon Yerbich.
He is survived by his sister, Teresa Dorman of Palmer; son Scott Deming of Omaha, Neb.; daughter and son-in-law, Deborah and Warren Crowe of Red Oak, Iowa; step-son Thomas Yerbich of Anchorage; step-daughter Bernice Yerbic of Anchorage; and longtime companion Iola Brandsema. Mr. Deming is also survived by nine grandchildren, 13 great-grandchildren and seven great-great-grandchildren.
A memorial service will be held at 5 p.m. Monday at the Palmer Elks Lodge, to be followed by a potluck.
The family requests that in keeping with his wishes, in lieu of flowers, donations be made in his name to the American Cancer Society, American Lung Association, Hospice or a charity of the donor's choice.