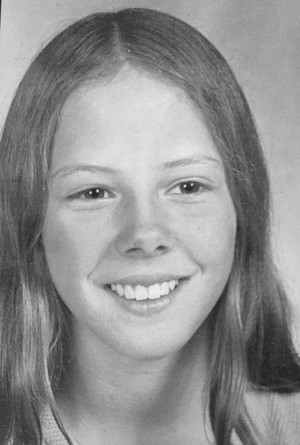 Patricia Lynn "Scooter" Newman Crafton, 50, died Aug. 11, 2012, at St. Anthony Hospital in Lakewood, Colo., of heart failure. Her daughter, Christina Gatto, and son, Mike Williams hosted, a service Aug. 25 in Buffalo Creek, Colo.
Scooter was born May 1, 1962, in Los Angeles, Calif., and later moved with her mother, step-dad and siblings to Lawson, Mo. She was a young teen in 1975 when she and brother Michael came to Alaska to live with their father in Knik. There, Scooter and Michael became active in training and racing sled dogs. They both participated in the first Junior Iditarod in 1978 with Michael winning the 10-dog "Senior Edition" and Scooter finishing second in the six-dog "Junior Edition." Scooter entered two more Junior Iditarods, placing fifth in 1979 and fourth in 1980. She won the Junior Fur Rondy seven-dog championship sled dog race in Anchorage in 1980.
Scooter graduated from Wasilla High School in 1980, where she received a scholarship from the Matanuska Chapter of National Secretaries Association, which she used to take courses at Anchorage Community College.
In 1982, she and two friends left Alaska for Colorado, where she eventually married her first husband, Bob Williams, and had two children, Christina and Michael Williams. Scooter came back to Alaska to attend her high school reunions and to visit her dad, Howie.
Scooter worked as an administrative assistant for A.S.F. International in Highlands Ranch, Colo.
Scooter was a loving daughter, mother, grandmother, wife and friend. Many people in Alaska and Colorado will miss her.
Preceding her in death was her mother, Joan Heath; sister, Synthia Newman; and, brothers, Howard and Michael Newman.
Surviving are her father, Howard "Howie" Newman of Knik; daughter, Christina, son-in-law Joe and grandson Camden Gatto; son, Michael and grandson Dameon Williams; and husband, Sherman Crafton, all of Colorado.
A service will be held at a later date in Knik.