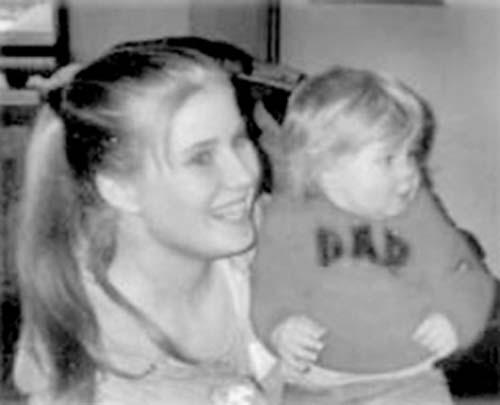 Donnay Maxine Box, 22, was found dead April 30, 2010, in Houston. A celebration of life and potluck will be held on Sunday from 1 to 6 p.m. at Newcomb Park/Wasilla Lake Pavilion. All are welcome to attend.
Donnay was born on Jan 30, 1988, in John Day, Ore., to Donald and Kathy (Huffman) Box. In October 1989, she moved to Alaska, living in various places including Juneau, Butte, Palmer, Wasilla and she was residing Houston at the time of her death.
Donnay loved her son more than anything. She was a great flutist, loved to fish and was a deckhand on a fishing boat.
Her family wrote, "When she walked into a room it lit up. Anyone who knew her loved her. She had some problems, but who doesn't? By the way, the things that were said on the Internet were childish and inappropriate. She will be loved and missed greatly, but not forgotten. Donnay, you will be in our hearts and minds forever."
Donnay is survived by her son, Isaiah Joseph Jenkins; father, Donald Wayne Box of Wasilla; mother, Kathy Jean Huffman of St. Helens, Ore.; grandmother, Eva Maxine Kaufman of Wasilla; sister Rhonda Millwood and her three children all of Ore.; brother and sister-in-law, Durke and Fran Lee and their two children all of Juneau; sister and brother-in-law, Devon and Curtis Schmidt and their four children all of Wasilla; brothers, Daniel W. Box of Wasilla, PFC David I. Box and PFC Drew I. Box; aunts, Brenda Pearson of Wasilla; Marlene of Oregon; Shirley Goodin of Wasilla; Laura Cooper of Portland; aunt Tammy Brown of Christmas Valley, Ore.; uncles Mike Jones of Wasilla; Bill Brown of Christmas Valley, Ore.; Stancel Box of Tennessee; and grandpa Russel Snyder of Winston, Ore.
She was preceded in death by her grandmother, Sue Snyder, and grandfathers, Wayne S. Box and Walter A. Kaufman.
Arrangements were made with Valley Funeral Home and Crematory in Wasilla.